MS Access Programing
Grand Rapids, Michigan

Microsoft Access is a powerful tool for small business and personal database programs. It can also be an effective tool for creating single user forms that connect to larger databases or as a way to extend a business system in a large organization.
Call Douglas @ 616 318-0900 for help.
Many smaller businesses in Grand Rapids, MI depend on MS Access as a tool. Depending on the requirements, Microsoft Access could be the perfect solution. Knowing when to use Access, and when to use other tools, is the key to success. The challenge is in finding an experienced programmer that can help you decide what database is best for your project.
What type of system could be developed in Microsoft Access?

· Forms that are used to manage large database tables but will only be used by one or two people.

· Software that must be up and running very quickly and programmed under a tight budget.
So why is it hard to find well-qualified Microsoft Access programmers and technical support in West Michigan?
Typically, MS Access is not the first choice of extensively trained programmers.These programmers are capable of working in more complex, 'high-end' languages. Occasionally, programmers avoid working with Access entirely because of the employment opportunity risk. If one is investing in a programming eduation, working with Microsoft Access is not the most marketable skill to focus upon. Most spend their time working in languages like C# or Java due to its increased marketability.
As an independent contractor, however, I have discovered a serious demand for qualified MS Access programmers in Grand Rapids. Many companies using Access are suffering through with a design that is much less than desirable. Because of my extensive experience with high-end databases and programming languages, along with my experience with programming in MS Access, I am able to help companies in West Michigan develop a powerful solution using Access and other tools, as needed. Let me help you take advantage of Microsoft Access. I have the skill to apply this tool using techniques and practices acquired through years of experience and a formal education in software design and programming.
More about MS Access can be found here.
Bill of Material & RFQ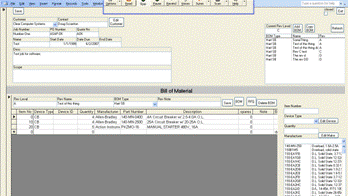 Patient Information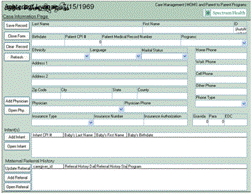 Day Planner & Project Management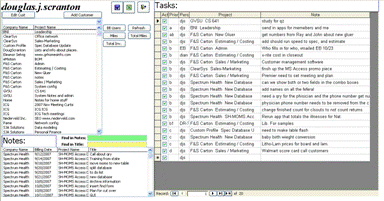 Estimating & Job Cost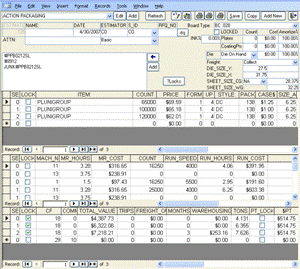 Quotation Printouts